The 108th Scientific Assembly and Annual Meeting – RSNA 2022 ended successfully at McCormick Place in Chicago on November 30th 2022.
The exhibition was held perfectly by the lead of Mr. Tom Howard, representative of Kailong US Office, and Mr. Massimo Gizzi Iori, global marketing strategy director and by our M&S team.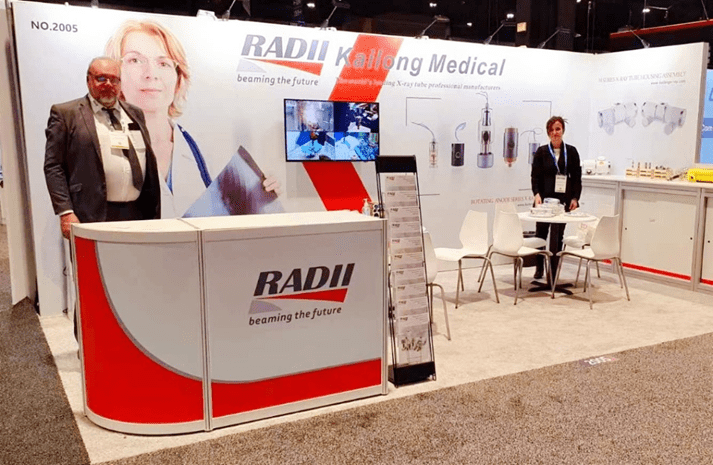 During the exhibition, we presented Kailong best seller products, and our new launched products. We have demonstrated good-value veterinary H6 Series housing assembly, which can be equivalent to Canon E-series housing assembly from housing structure and electric performance aspects. The small H7332 housing assembly with the advantage on volume and weight, is be best choice for portable DR equipment, we have also high power (3.5M) CT tube which has already certified. Kailong presented products attracted a lot of attention. Visitors come one after another for inquiry.

Going through the worldwide epidemic, the RSNA 2022 exhibition was prospering , and we all get more tenacious.
The medical imaging industry in the worldwide epidemic is going forward against the light, just as Kailong working cautious and conscientious with no one step backwards.